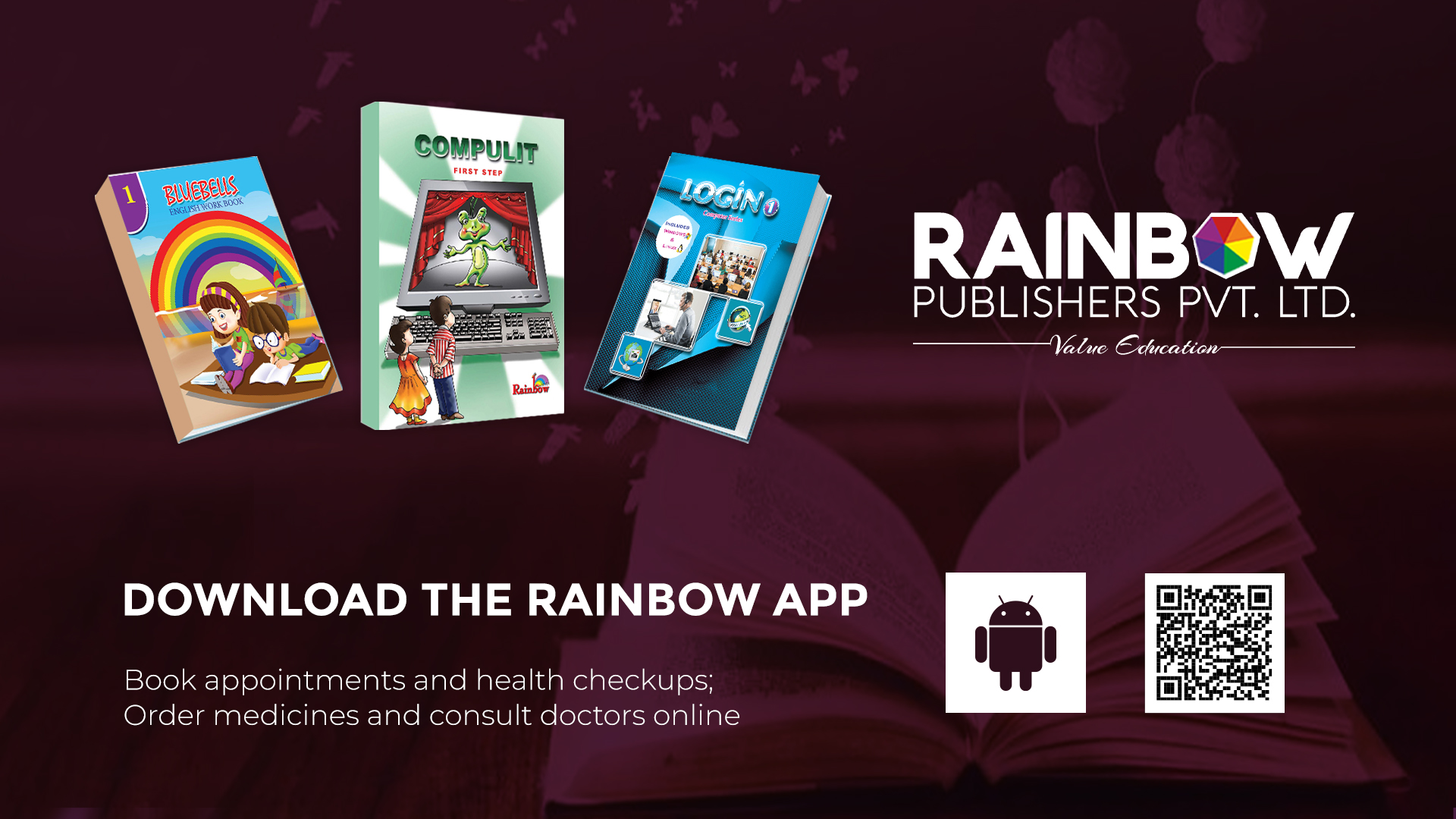 Greetings & Welcome

Know More About Us
Rainbow Publishers is a leading educational book publishing house based out of Kochi, with over 2 decades of experience and expertise. The organization has played an important part in the learning journey of young children.
Education without a doubt plays a crucial role in the development of a child. By empowering the mind, education shapes the thought process and overall development of a child. Needless to say, it equips a child with the essential tools of being a proper functioning being.
With a wide range of textbooks and activity books for kindergarten and primary sections, learning is made simpler with Rainbow Publishers. Being suitable for recognized boards such as the state boards and NCERT, the books are for anyone and everyone.
With a panel of eminent teachers and educationists on-board, every page is designed with expert guidance and direction. The organization also conducts recurring workshops for teachers to help hone and upskill their knowledge.
Total Edu Support (TEST) is a platform developed by Rainbow Publishers to extend support to the schools, by providing handbooks and schedules of work, for both kindergarten and primary sections. By delivering timely assistance to schools, via providing a periodic supply of question papers based on our books, every minute detail is accounted for.
Today, education is parallel to the growth of any country. Books play a vital role in enhancing the physical and mental growth of a child.
Rainbow Publishers ensures that the learning process is an enriching and stimulating one. Children are constantly encouraged to think independently and come to logical conclusions, thereby discouraging memorizing or learning by rote.
With a serious outlook towards social responsibilities, every book guarantees accuracy and has the right content. The company has published over 240 titles and presently caters to more than 2000 schools. These figures keep increasing every year, as a result of our thorough research and relentless efforts to publish well-graded books every time.